Earl Grey tea vs lady grey tea creates a lot of hype. Many tea lovers are curious to know the difference between both of them.
There are some similarities in the flavor of both teas. But these are not the same at all.
In this article, we'll differentiate these teas in detail. So, you can pick the best one for you to stay healthy.
So, go ahead and check what we have lined up for you.
What is Earl Grey Tea?
The history of Earl Grey tea got its name after Charles Grey, 2nd Earl Grey of Britain, in the 1830s. People believe that someone presented the earl grey tea to Charles during his reign, and he loved the tea.
He then asked the tea merchants to brew something similar. So, that's how earl grey came to life and got its name after the minister.
From the beginning, Earl Grey tea was a flavored black tea. It's made from a blend of Chinese black tea with the essential bergamot oil. 
Bergamot is a citrus fruit like an orange, and it's an essential part of the earl grey. There are many earl grey tea variations, and it's often made with white tea, green tea, oolong tea, and rooibos tea as the base.
Ingredients to make the Earl Grey Tea
An earl grey tea usually has a black base, so it would be best to brew it for 3 minutes at 212 degrees. An old method says one teaspoon for one cup is a beating for measuring the amount of tea.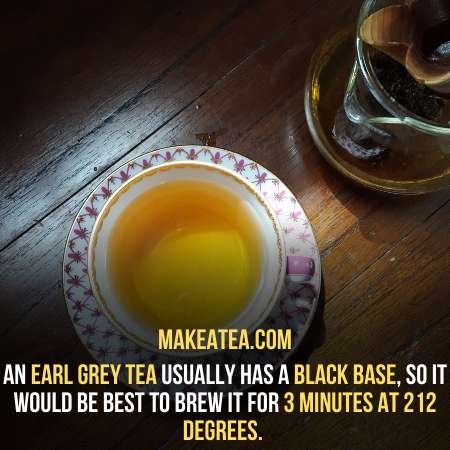 But, if you're a tea lover, it would be best to go for 1gm tea for 100ml water. If you like your tea to have intense flavor adding more tea is better than more brewing time.
Benefits of the Earl Grey Tea
No doubt, drinking a daily cup of earl grey tea has uncanny health benefits.
Most people don't like the earl tea's taste because it has black tea as a bitter base. Below down we have listed the excellent benefits of earl grey tea:
1)

Good for Heart
Because earl grey tea has black tea as the base, it is best for people with cholesterol problems. It helps lower blood pressure problems and gives you a healthy heart.
So, it would be best to add this tea as a part of your diet. People with hypertension are less likely to have a risk of cardiovascular disease. 
2)

Helps in Weight Loss
The black tea-infused earl grey helps in weight loss. Having a healthy body is crucial to living a better life, and the mechanism of the tea enables you to reduce extra weight.
The tea promotes fat digestion that prevents obesity and helps in weight loss.
3)

Helps with Cholesterol
Many studies prove that bergamot essentials can help with increased cholesterol problems. So, instead of taking a heavy dose for your cholesterol, it would be best that you drink a cup of earl grey. Green tea is also good to control cholesterol levels.
4)

Relax your Mind
The bergamot oil in the earl grey adds a sweet scent to it. Moreover, bergamot oil is good to relieve stress as it has relaxing properties. So, drinking a cup of earl grey can alleviate your mood, and it can help relieve pain as well.
What is Lady Grey Tea?
Lady Grey tea is a scaled-down version of earl grey tea, but it's lighter. You can say that lady grey is a flavor of early grey created by the twining in the 1990s. 
The traditional earl grey tea is strong and bitter because of black tea. Lady grey got famous because it has a lighter taste because of the lemon and orange peel.
The twining's created something subtler for Britain's people because the earl grey tea was not selling better in the Nordic market.
Benefits of the Lady Grey Tea
As lady grey has a light flavor, many people love to drink lady grey vs. earl grey tea. There are many health befits of the lady grey tea if you add it to your diet.
Below down we have listed the excellent benefits of lady grey tea:
1)

Good for Skin
Bergamot oil has antioxidant properties that are very beneficial for your skin. The oil helps lessen the dark spots, and it also helps with skin allergies.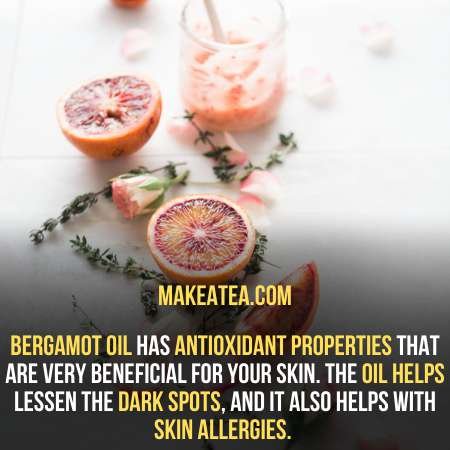 The lady grey tea is best for all those people who want glowing and healthy skin.
It helps fight germs that damage your skin, and it also prevents blemishes. So, drinking this tea will help with your acne problems and eczema.
2)

Helps with Weight Loss
The citrus extracts in the Lady Grey tea speed up your metabolism, which results in fat burning. It also has enough amount of caffeine that can prevent fat storage as well as burning your calories.
3)

Relieves stress
The essential components of bergamot work as natural sedatives for your mind. If you have a stiff, stressful day at work, the lady grey tea will help you feel restored at the end of the day.
The right amount of caffeine in the lady grey tea keeps you active and relieves stress and anxiety.
4)

Fights Bad Body Odor
The lady grey tea is best for people who sweat a lot and have bad body odor. The tea contains tannins that cleanse the body and reduce your sweat build-up.
Moreover, the fantastic aroma of the bergamot oil and citrus reduces the awful smell.
Lady Grey vs. Earl Grey
Here we jotted down a list of some of the significant difference between lady grey vs. earl grey:
Early grey is an ancient beverage as it was created almost 200 years ago. But, the lady grey tea is a new tea with lighter ingredients.
Lady Grey vs. Earl Grey – both of the teas belong to the same family line. The only difference between the two is earl grey got its name from the British prime minister. The lady grey tea got its name after the wife of Charles grey.
The earl grey has only two ingredients, the bergamot oil, and black tea. In contrast, the new alternatives of earl grey, like lady grey, have three or more components.
Although lady grey has a unique taste, it's not as pungent in taste as earl grey when it comes to the taste.
Earl grey vs. lady grey – both the teas go well with sugar and milk. Also, both earl and lady grey have caffeine.
Conclusion
People might think that earl grey and lady tea grey are two completely different types of tea. The real thing is that the lady grey tea is a lighter alternative to the earl grey tea.
Many people from around the globe love both earl and lady grey tea. Moreover, the lady grey and earl grey tea have uncanny health benefits for everyone.
Earl grey is best for people who like the strong taste of the tea, and lady grey is for those who want a light flavor.